Seumas Dunlop joins coralbay.tv
Leeds, UK, 30th June, 2021 – Cloud playout and workflow specialist, coralbay.tv Ltd., today announces the appointment of Seumas Dunlop as Principal Support Engineer.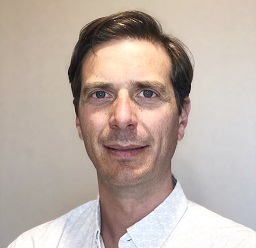 As Principal Support Engineer, Seumas will take on the responsibility of solving customer issues and building a support team to ensure that coralbay.tv customers have top quality support. He comes with several years' experience, having previously worked for Pebble Beach Systems as Head of Customer Support.
Commenting on the appointment, Peter Hajittofi, says, "We are delighted that Seumas has joined us. The core coralbay.tv team worked with him whilst at Pebble Beach Systems, so we know him well. He is extremely competent with excellent communication skills and is really easy to work with. The company continues to grow and there are so many good opportunities ahead of us. Adding people with the skills and experience of Seumas' is critical for our future and will make a huge difference to the quality of support we can provide. "
Seumas Dunlop reflects, "I am really excited about the opportunity to work with such a forward thinking company that is breaking new ground in the area of playout. Their products are truly leading edge, and I can't wait to get started".
About coralbay.tv Ltd
Based in the United Kingdom, coralbay.tv offers real-time playout, workflow and content preparation solutions for both cloud and the facility. Their products are specifically designed to work in cloud environments with an emphasis on security, elasticity, redundancy and deployment.
Media Contact Details
Gavin Smith, coralbay.tv
London, United Kingdom
+44 113 831 3623
gavin.smith@coralbay.tv